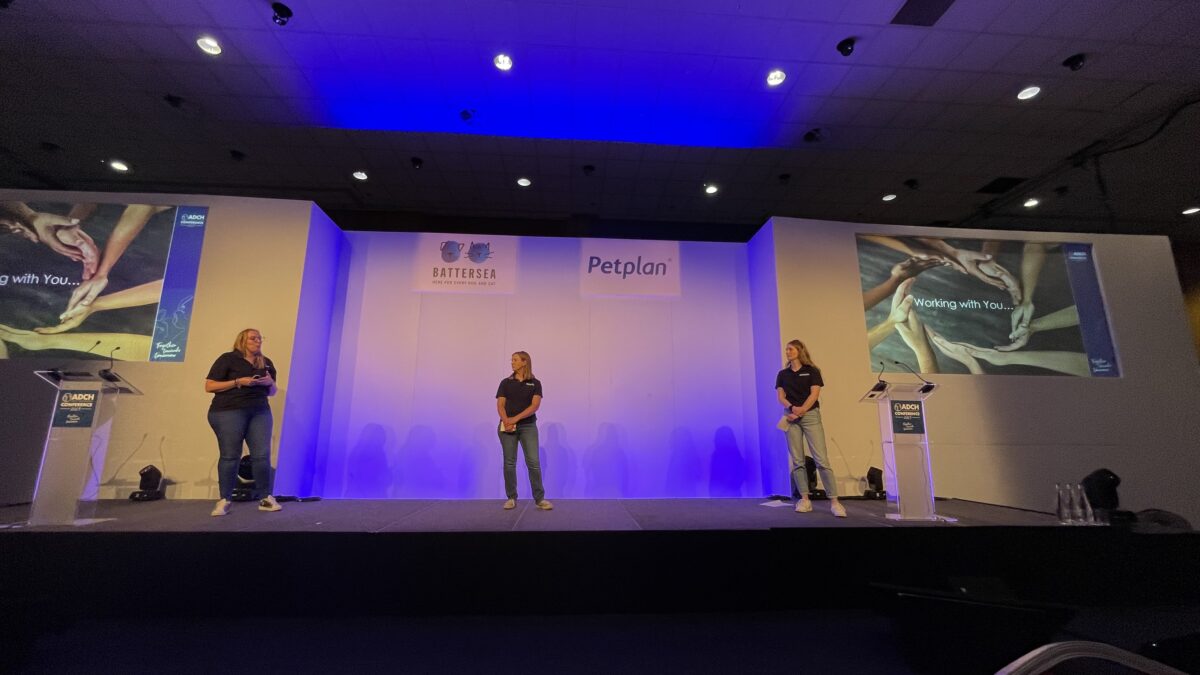 Our 2023 ADCH Post-Conference Notes
It's been another great year at the annual ADCH Conference! We were delighted to attend the conference last Tuesday and Wednesday at the Telford International Centre.
Over 400 delegates from across the UK, Republic of Ireland, Channel Islands and Isle of Man were in attendance, and the theme was "Together Towards Tomorrow".
Amy Angus and Laura Messenger took to the main stage to talk about 'Working Together to Support the Sector', leading a half-hour session about the Foundation's work and looking to the future. Rebecca Clark joined them on stage for a Q&A session, with Beth McCray, Nick Roper and Adam Thomas providing support and, more importantly, lots of cheering!
Our stand at the conference, managed by Beth, Nick and Adam, gave us an excellent opportunity to interact with delegates and exhibitors. We caught up with so many wonderful charities from across the sector, including many we've supported, such as Leicester Animal Aid, the Blue Cross and Bleakholt Animal Sanctuary, to name a few!
Three lecture streams ran across the two days with topics ranging from zoonotic diseases to enrichment and community projects.
The keynote speakers on both days were incredible. On day one, James Burke, from Action Coach, fired us up, ready to think big and push towards our 'outrageous' goals. Dr Claire Guest from Medical Detection Dogs (MDD) shared some beautiful stories with us on day two – including her own – and there wasn't a dry eye in the house. We heard, too, about MDD's project of UTI detection in the elderly, a project for which we funded a medical detection dog through our grant programme.
We've had a brilliant time and look forward to next year's conference.