RSPCA Wirral and Chester Branch
In June 2022, the RSPCA Wirral and Chester Branch received £15,000 to help with their vet bills. The charity operates from its centre near Wallasey, prioritising dogs and cats brought to it by RSPCA Inspectors. These are animals in the worst conditions, often neglected by their owner through ignorance or deliberate mistreatment. This independent branch rehomes nearly 600 animals every year. The funds from the grant are helping them look after animals like Daisy, Anna and Poppy.
Daisy
She originally came to the charity after being left to starve in a backyard. She was painfully thin when she came in with untreated sore skin. She had special medicated baths, and they slowly built up her weight. And she has recently found her forever home.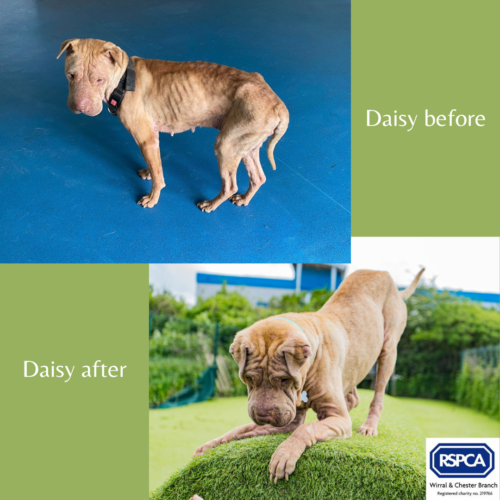 Anna
She was to starve in a cage in a bathroom when she was abandoned. Inspectors feared they were too late, but thankfully she was still alive but needed hospitalisation before coming to the charity. Thankfully she came bouncing back and is such a loving girl. She has now found her forever home in beautiful Anglesey.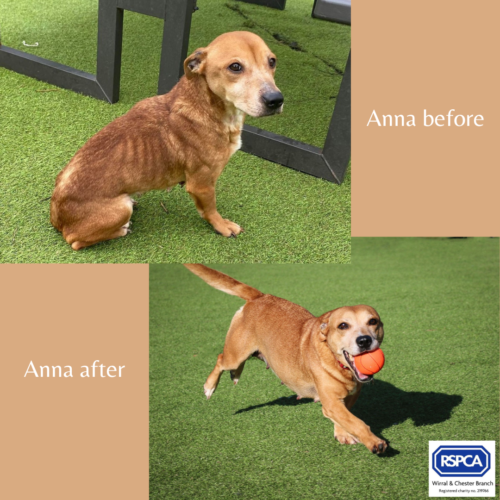 Poppy
She was given no care and brought into the charity by a concerned member of the public as she was covered head to toe in scabs from untreated fleas; she was also underweight. She received treatment from the vet and was given flea and worm treatment, and before long, she was feeling much better. Her coat has grown back, and she remained loving and affectionate throughout. She has now been rehomed.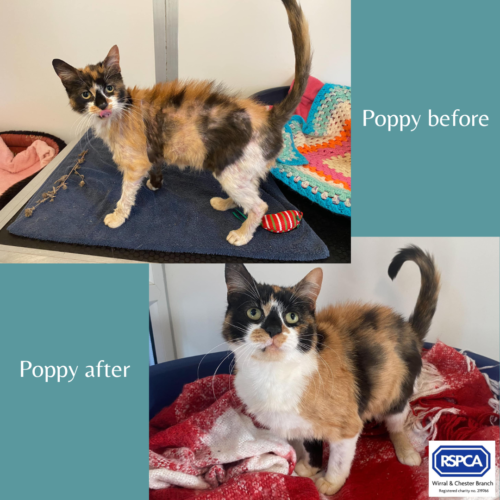 If you're a rescue needing financial support, learn more about our grant programme here.
Want your story featured on our site? Get in touch through our contact page